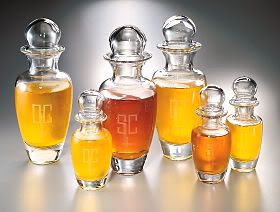 "Acceptance is the key to my relationship with God today. I never just sit and do nothing while waiting for Him to tell me what to do."-- Anonymous

"The centurion answered and said, Lord, I am not worthy that you should come under my roof: but speak the word only, and my servant shall be healed." Matthew 8:8 (KJV)
Saturday I was invited to attend a very special Mass at Santa Teresa Catholic Church. It was hosted by a service organization called the Order of Malta. Our Bishop Patrick J. McGrath had arranged for this Mass as our annual diocesan celebration of World Day of the sick, as proclaimed by our late Pope John Paul II in 1992. the Bishop wrote to us," this liturgical celebration has become a wonderful opportunity for us to extend the healing embrace of Jesus in the sacrament of the sick to all those in need of healing."
The celebrant of the Mass was our auxiliary Bishop Thomas A.Daly. I entered the church at 10:15 in the morning . Already the building was filling up for the 11 AM service. Every month our church offers a special sacrament for the anointing of the sick. This day seemed a little more special. This service seemed very special. I'm very grateful my friend invited me to come along.
I suppose the question, then, is one of faith. Here I am in a room with hundreds of God's faithful. I happen to be a man who believes in miracles, miracles supplied by God. I also believe specifically that healing does happen, it is happening all the time. My best friend Jerry leaned forward in his chair and told me to be prepared should the miracle occur today,then I might feel compelled to leave my chair and dance in my newfound liberation.
I accept this talk from my friends, but I suppose having lived in the town of evangelical healers, I grew sour over people wanting to pray for me. Even today I encourage people to pray for each other. I encourage people to pray for me. I say prayers for others. But, I gave up the idea that miracles are available on tap, and that somehow those of us left in our wheelchairs are failed in our faith, because we heard someone say that all I had to do is touch their hand in I would be restored to wellness again. I accept these discussions from others, but I wonder how I'd feel if I heard them say things to other people.
The woman who runs my house, manages the house's finances, and prepares the most exquisite meals, is a C-4 quadriplegic. Through exercise, this woman has learned how to move her arms, feed herself, answer the telephone, when her own doctors told her she would have to director chair using her mouth or her chin. I think it would infuriate me to have some say that her faith in God is insufficient or she would be walking again. So, I tend to be skeptical when people tell me about all of the miracles that they'd seen. I tend to be skeptical when people tell me that they've witnessed the lame coming to walk again, cancers mysteriously disappearing, and expert doctors" baffled" by unexplained turnarounds in a person's health.
Yes, I do believe in miracles. I also believe in exercise, behavior changes, and learning how to move forward in my life making the best of whatever day God has prepared for me. I held up my hands yesterday for my anointing; I thank God from the bottom of my heart for the opportunity to be with those people that day. I thank God for my chance to share in the Eucharist on a beautiful Saturday morning.
But what I'm mostly grateful for is knowing that by being surrounded by people of faith, having friends that love me, I continue to do great things. My doctors and my therapists give me exercises, and they watch as I continue to do better than they had expected. a part of my miracle is knowing that through faith I continue to move forward when others tell me to resign myself to the fate they choose. I can't do that as long as my Universe keeps expanding.
Thank you for reading.